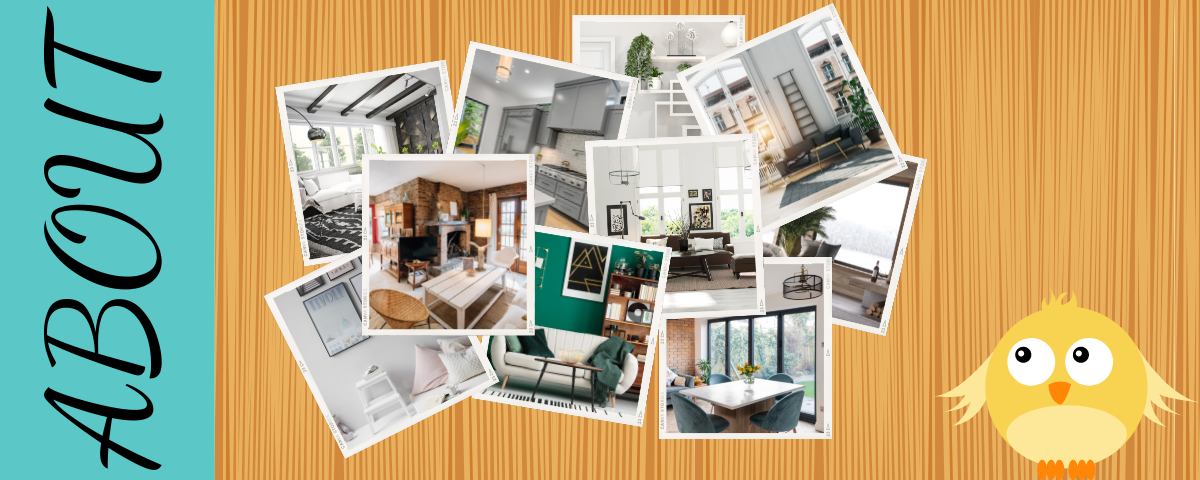 Oh my goodness this is very exciting! My name is Natasha (Nat) Olivia Olson and welcome to my blog Think NOO! It's a bit of a play on words because it sounds like 'new' and it's my initials. I am 26-years-old and I have just moved into my brand new house all by myself and I am so excited! I saved for years until I was able to afford a good mortgage and get me moving along that dreaded property ladder. 
I live in Kent and it also happens to be where I grew up, after living in flats in London for the last few years. I am so excited to be living near my family and friends again and start a brand new adventure in my life. Therefore to help me along with this new journey I thought why not start a blog giving other people home renovation advice that I am learning along the way (besides it'll make it so much easier for you!). 
Now you may also be thinking what's with the birds?!? Well, I absolutely love birds for one and another reason is I have always admired how they build their homes out of nothing to make a strong foundation for them and their babies. Therefore, they would be the perfect design for me because trust me I really have to think on my feet to make this house feel like a home!
This blog is made up of a few different categories such as DIY, designing your home and garden, as well as simple redecorating. Sometimes when you start renovating your home you think that you need to change everything but making very simple touches will help to make it much more homely in a very short period of time. 
In this blog, you will find some very simple yet effective things that will boost you forward with your home design needs and will hopefully do it at a much cheaper price!
I have loved starting this blog and working on my home at the same time so I hope that you feel the same way and support my journey. keep coming back for my monthly updates and I cannot wait to hear what you think!